Around 1898 John McCarthy, a frontier photographer,took a picture of John and Marget Bakken's sod house near Milton, North Dakota. The picture includes the Bakken's children, Tilda and Eddie, and a small dog (under the window of the sod house).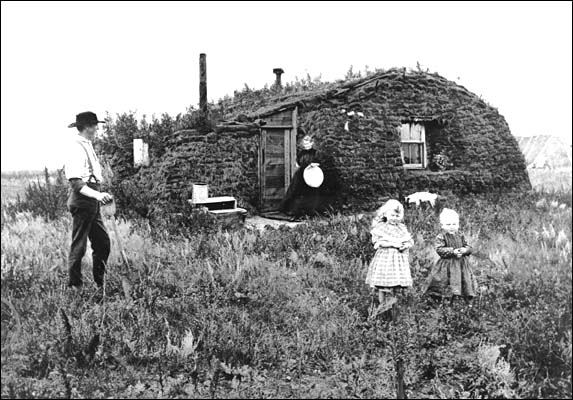 This photograph is the design element for a Norwegian stamp issued to commemorate Norwegian emmigration to the United States in 1975. Even the dog made it to the stamp!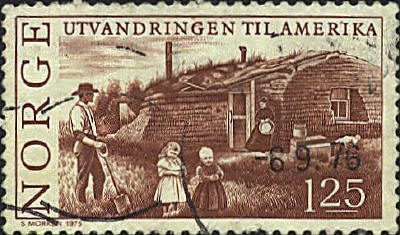 This photograph was also used as the basis for the United States Homestead Act, 1862-1962 commemorative stamp. according to: http://memory.loc.gov/ammem/award97/ndfahtml/hult_sod_02.html.