Martin Luther was born November 10, 1483 in Eisleben in Thuringia. He was baptized the following day in the church of Saints Peter and Paul. His parents were Hans (ca. 1460-1530) and Margarethe Ziegler Luther (1460-1530). He was the second of three sons, James (1481) and Jacob (1490). He may also have had four sisters, Christine (1485), Barbara (1490), Dorthea (1495) and Elizabeth (1517). Soon after Luther was born the family moved from Eisleben to Mansfeld where Hans first worked in the copper mines, and then rented a forge and began his own business.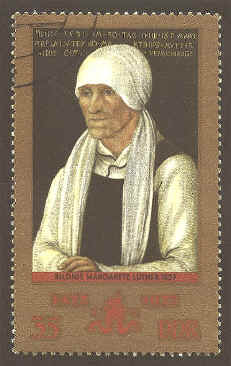 Margarethe Luther by Lucas Cranach the Elder, 1527
Martin's father had improved his social and economic position and he had plans for his son. He received a good elementary education in Mansfeld and then in Erfurt.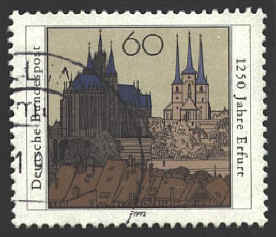 Erfurt
In 1501 he entered the University of Erfurt where he received his Bachelor's degree in 1502 and his Master's in 1505. He then entered the law school, but he withdrew almost immediately and entered the Black Monastery of the Augustinian Hermits in Erfurt. This caused a deep rift between Martin and his father which was not completely healed until Martin left the order and married.
In 1506 he was ordained into the priesthood and began the study of theology at the University of Erfurt. In 1507 he was ordained as a priest. In 1511 he was transferred to Wittenberg. He lived in the newly constructed Black Cloister, and was assigned to study theology at the University of Wittenberg which had been founded by Frederick the Wise in 1502.. In 1512 he received his Doctorate and was admitted to the faculty of the University. He was also the priest at the city church in Wittenberg.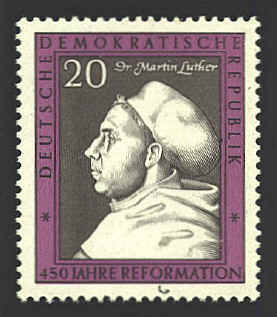 Martin Luther as Doctor of Theology by Cranach, 1521
During the next three years he lectured on the Psalms, Romans and Galatians. He was appointed the Augustinian vicar for Meissen and Thuringia, with responsibility for eleven Augustinian monasteries.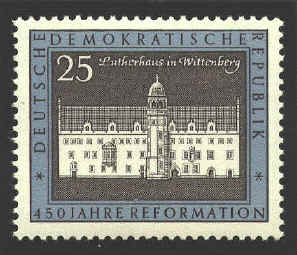 The Black Cloister in Wittenberg