Zil Eloigne Sessel 19
In 1980 ZES issued a set of three stamps, of which one is a map stamp. On it ZES is indicated by a dark blue sea.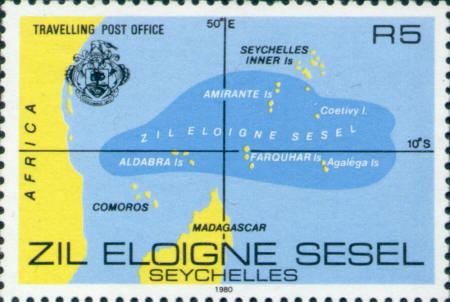 Agalega was included within the dark blue sea area, although it belongs to Mauritius not to Zil Eloigne Sesel. The stamp was withdrawn, and a corrected version (Scott 19) was issued.